What's the best way to share your Wedding Day memories? Posting on Instagram, is one of the way ofcourse! A cute and fun wedding day Instagram post is a perfect way to sum up such a happy day. And we all know that a flawless caption is the key to a great social media post.
As Sharukh Khan said in Kuch Kuch Hota Hai, "Hum ek baar jeete hai, ek baar marte hai, shaadi bhi ek baar hoti hai aur pyaar bhi ek baar hota hai". So how can you miss the chance of flaunting your wedding photographs on your Instagram. While the photos are so pretty they just about speak for themselves, pairing your pics with the perfect wedding Instagram caption will make them that much better.
We exclusively handpicked different captions for the wedding, the couple and quotes that will be special and clever for your Instagram photo.
She leaves a little sparkle wherever she goes.
You are the "every day of my life" that I have always dreamt of.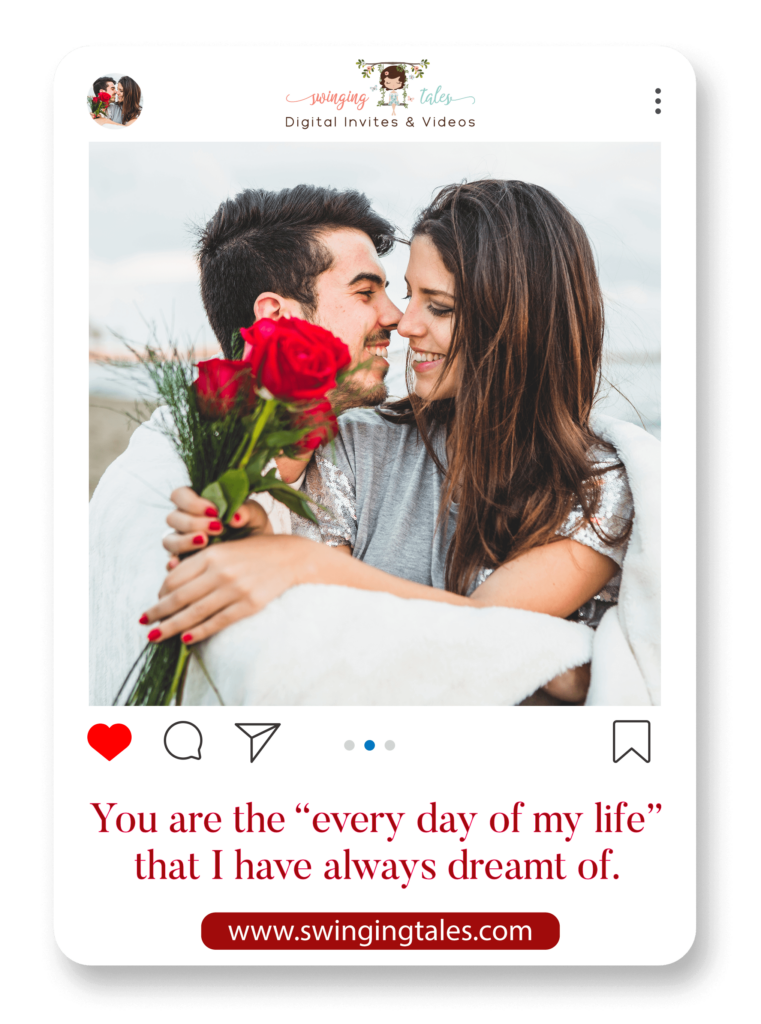 So many of my smiles begin with you
Thank you for reminding me of what butterflies feel like.
I have looked at you in millions of ways and I have loved you in each.
Our love is eternal, just like time.
Life is made up of such small, but precious moments.
Making the next step in our lives together.
You made me believe in love at first sight.
All I need for true happiness is having you by my side.
Now you are stuck with me forever and always.
Every day you prove to me that happily-ever-after really exists.
This is the next page of our love story.
Let's be each other's first last kisses.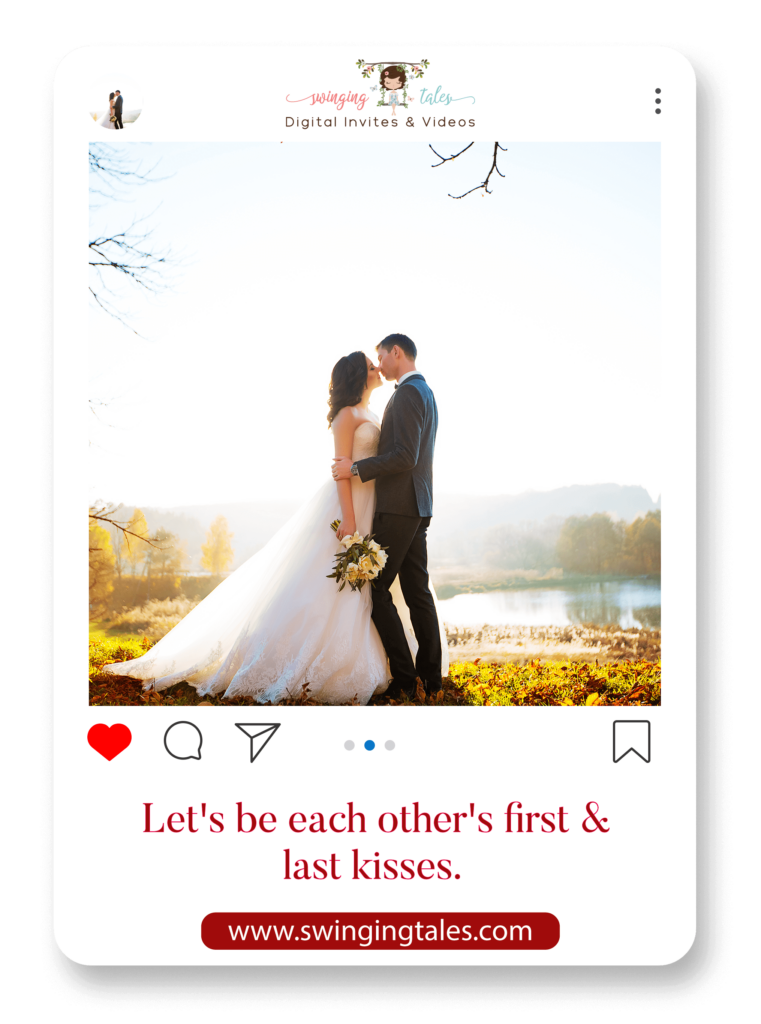 We have tied not only the knot, but our hearts and souls.
I can't and won't imagine my future without you.
Our together is forever.
I have fallen in love multiple times and always with you.
If I know what love is, it is because of you.
You're all my heart ever talks about.
You smile, I melt.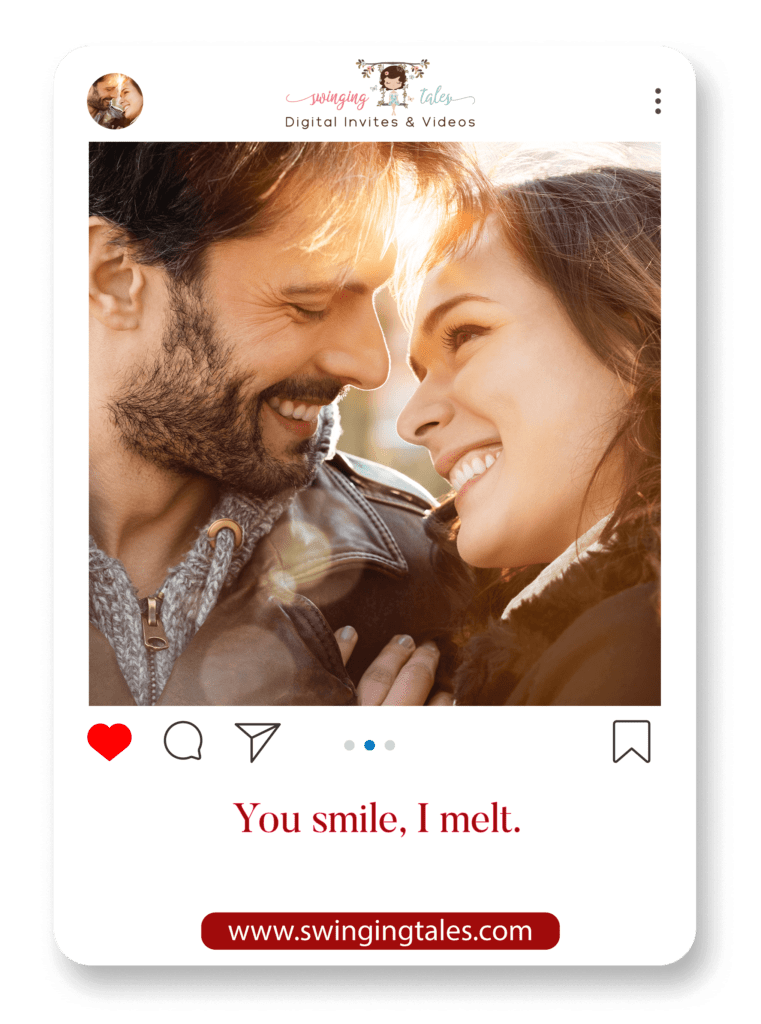 Your love is all I need to feel complete.
My favourite place is inside your hug.
Loving you is easy.
Like rain, I will always fall for you.